Google Nest vs LogicMachine
Google Nest vs LogicMachine
Intro
Right now many big companies are going into home automation market. It is a playground for everyone who can and cannot do something in this field. For more than 20 years the Internet of Humans was a driver of global economy, now it is the Internet of Machines. You would ask Why? Because now there are more machines than humans on the planet! It is a tremendous market with huge capacity.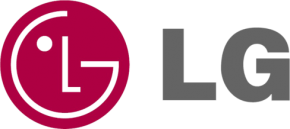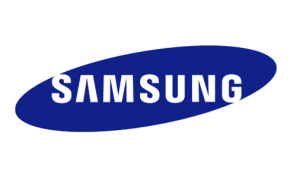 Google bought NEST for $3.2 Billion. In our opinion – spent money for nothing.
Samsung bought SmartThings for $200 Million. These are just couple of products based on 6LoWPAN standard created during one year. We have had 6LoWPAN developments since far 2009 and such products can be created on the fly.
As we can read on Forbes.com:
Google's Nest Moves To Become Master Of The Smart Home, By Talking To Other Devices
Google planned to make Nest the center of the home, but we are using Nest as a standard thermostat for Real center of home – LogicMachine 🙂
Nest's approach
Nest has a simple plug&play interface. We have the same approach with LogicMachine, but we do not limit data usage by client
Nest is trying to make accent on standardized but unreliable consumer devices – this is a mistake. Reliability of such systems is less than proven automation technologies like KNX
A big mistake is to work with standard interfaces which don't allow scaling of the system. It would work in a small house, but in a 30-floor building WiFi, ZigBee or similar standards would not work properly. KNX or BACnet is scalable, these can work well in both small and big installations
All big companies follow the same principle that you cannot share data without using their own cloud. Two important points appear: 1) Snowden effect – nobody wants their personal data to be stored on remote servers; 2) A person can disagree to store data on remote servers, but in this case the system will lose most of its functionality. Data protection and security is very important. Always-connected devices are mostly useless when the Internet connection is not present.
Functionality
| Function | LogicMachine Wall | Nest |
| --- | --- | --- |
| Visualization with deep customization | Yes | No |
| Native standard support (KNX, Modbus, BACnet, EnOcean, 1-wire, Bluetooth 4.0 etc.) | Yes | No |
| USB extended standards through 3rd party adapter: WiFi, GSM etc. | Yes | No |
| 3rd party protocol integration (SNMP, SMTP, REDIS, MQTT, JSON, RSS, XML, XMPP, RDF, ZigBee, 6LoWPAN, Zwave etc.) | Yes | No |
| Clouding | Yes, open | Yes, hidden |
| Sensors | humidity+temperature, VOC / CO / CO2 / Air quality, barometer | Temperature, Smoke, CO |
| IR Blaster to control all IR devices in one room like A/C, TV etc. | Yes | No |
| Buzzer for sound indications | Yes | No |
| Unlimited programming possibilities | Yes | No |
| Object logging | Yes | No |
| Trends | Yes | Yes |
| Logic engine based on events, residential tasks, calendar | Yes | No |
| Thermostat | Yes | Yes |
| PID, Weather station, Security panel and other functionality | Yes | No |
| | | |
| Notifications over SMS, E-mail, SIP | Yes | No |
| IP65 option | Yes | No |
Resume: by using LogicMachine you can create a whole ecosystem by uniting hardware, integrators, developers, designers etc. It perfectly fits into Internet of Things subject and transparently unites world of machines with humans.