CANx technology promotion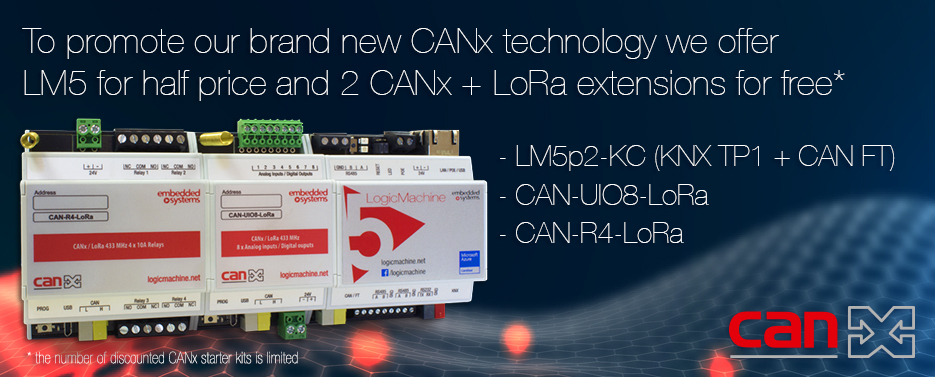 We are starting to promote our brand new technology CANx.
You can get LM5 for half price and 2 CANx+LoRa extensions for free.
More information about CANx technology can be found here.
The kit consists of:
You are welcome to get your starting kit without doubts.
In case you don't like CANx for some reasons, you still have half-priced LM to use in projects 🙂
Limited availability.
Please contact us for more information.
Start-up guide