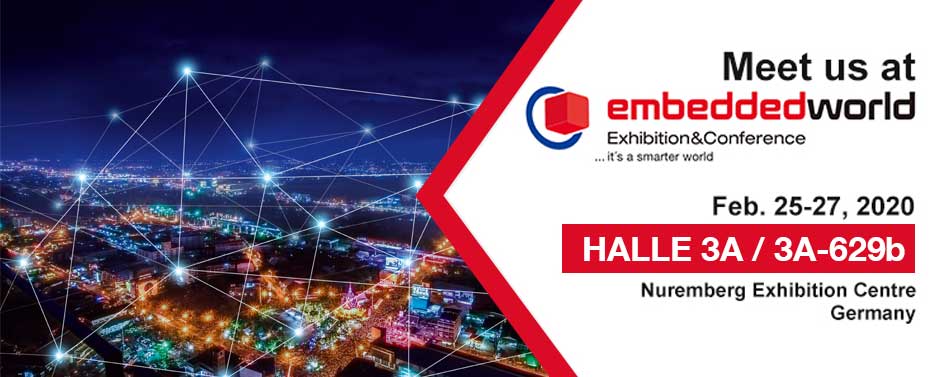 We are very pleased to invite you to join Embedded Systems at Embedded World 2020 to meet with us at our booth Hall 3A Stand 3A-629b and learn about our latest innovative solutions and technologies, designed to meet your needs.
Embedded Systems experts are looking forward to welcoming you on our booth to update you on all our latest products and solutions. Our technical specialists will be on hand to answer your questions and provide the information you require to start or continue your projects.
Embedded World is a world leading international trade fair on embedded computing systems. Embedded Systems will showcase its open fieldbus technology CANx, EMBS eco-system from sensor to cloud, LogicMachine Debian open platform for quick external development of own solutions, and more building blocks for creating reliable IoT. More information about exhibition and Embedded Systems profile can be found here.